Supplying used food processing machinery since 1952, with over six warehouses of used food processing machinery & equipment IN STOCK!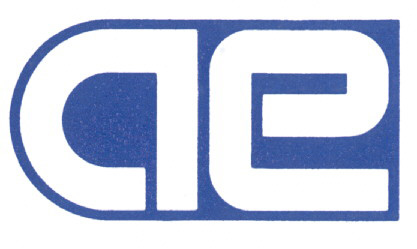 ALARD EQUIPMENT CORPORATION
6483 Lake Avenue
Williamson, NY 14589 U.S.A.
315-589-4511(voice) 315-589-3871(fax)
FLUME WATER COOLING TANK
WATER CHILLER TANK
with WATER FILTRATION REEL...


Click on picture(s) to enlarge!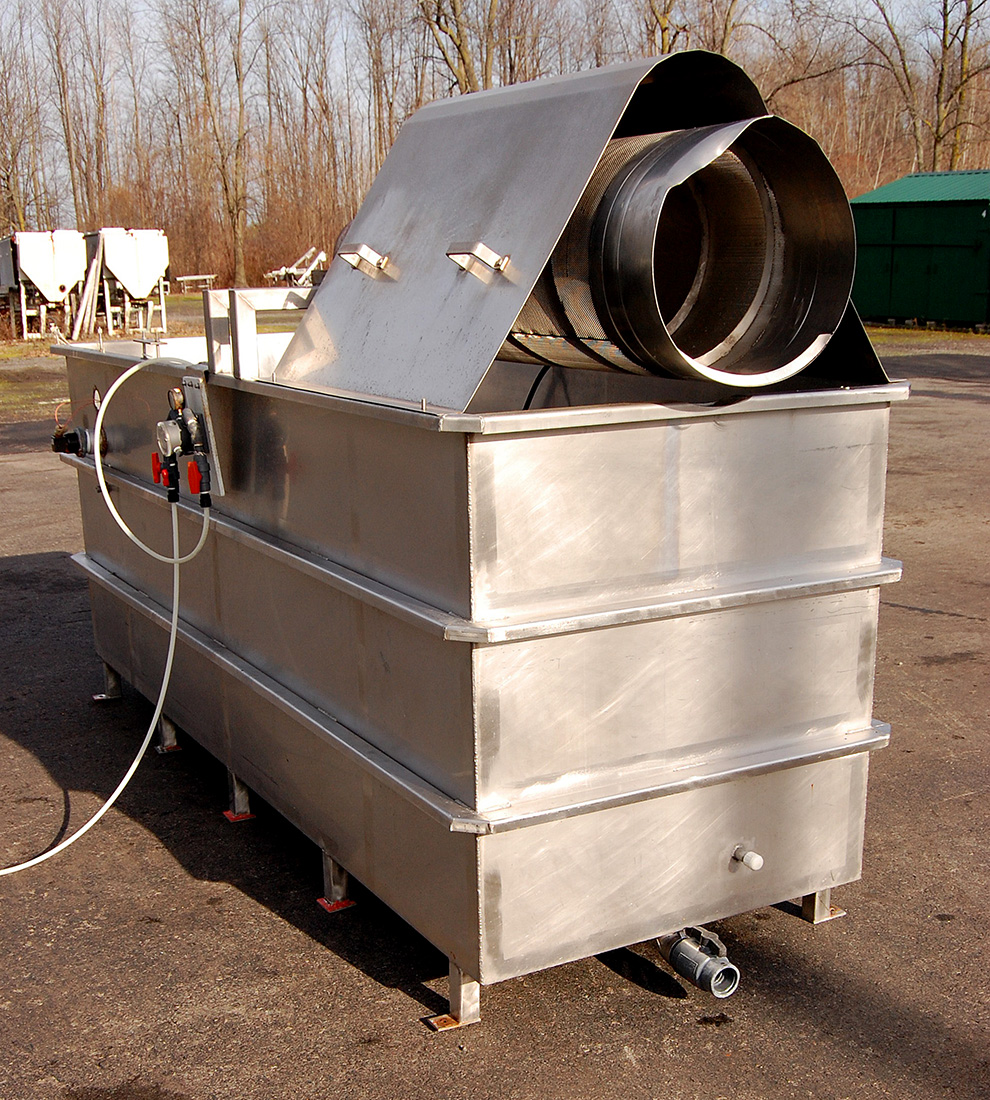 ...10 feet long by 40 inches wide by 46 inch deep tank, with three separate 1 inch diameter by approximately 90 foot long steel chiller coils (about 270 feet). The tank has a 6 inch flanged outlet for gravity flow return to pump, and 2 inch cleaning drains.

Over the water chill tank is a 46 inch long by 16 inch diameter SCAVENGER REEL, for separating solids from flume water being returned to the tank to be re-chilled. The reel has a 1/8" perforated screen, and an internal spiral, and is powered by a fractional horsepower drive so as to auger captured solids away.

All stainless steel including chiller coils for food grade sanitary water chilling, ideal for / previously used for chilling flume water for chilling fresh-cut pre-cut produce.

While it is not tagged, this looks identical to, and the dimensions match the design of the well known CMI COOLING TANK for chilling water to wash, disinfect, and cool diced, sliced, chopped and shredded product in cold water by pumping it through and open or closed flume.

Alard also has the VORTEX TANKS and FLUME PUMPS necessary to complete such a system; --call 315-589-4511 for details and current availability.

As of this writing, this flume water chiller is in stock at Alard in good condition, available for timely shipment.

Alard item reference #: Y1572


Unless otherwise stated, volume, speed, and/or capacity estimates given are those of the manufacturer(s) of the equipment. All offers are subject to prior sales and owner's confirmations. Unless otherwise specified, any prices shown do not include skidding, crating, or freight.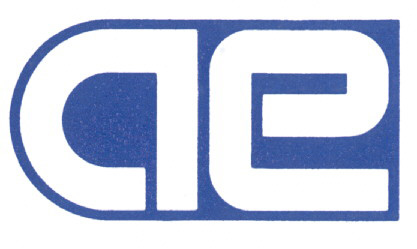 Search our website